THERE IS A WALL TO BE CROSSED AND I AM THE WALL - ALINA LUPU


---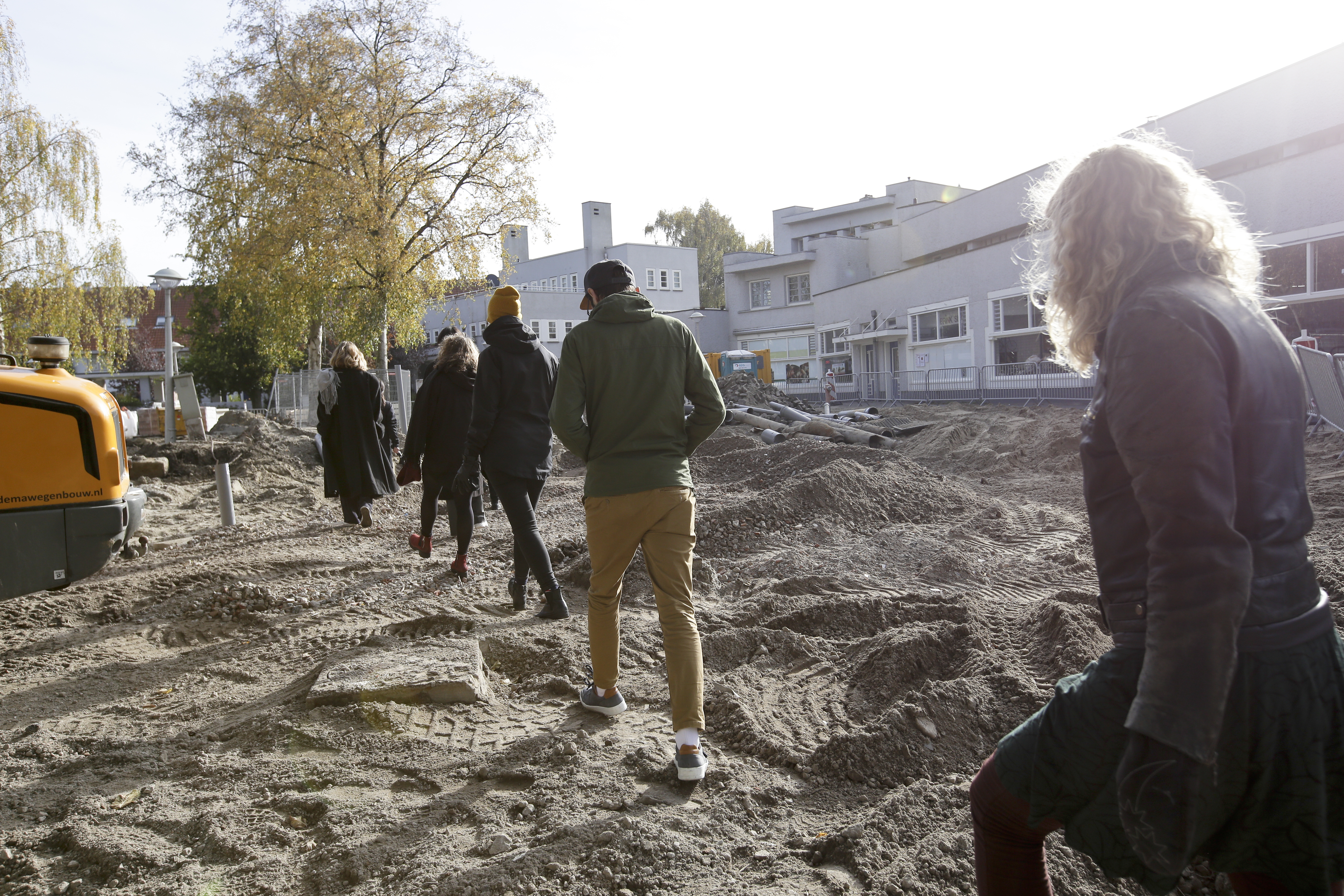 Start date: 3rd of November 2018

Fieldwork', is a process based work initiated within the frame of 'There is a wall to be crossed, and I am the wall'.

In Amsterdam, in the neighbourhood of Betondorp.






Alina Lupu is a conceptual artist. Her interests are centred on the social aspects and influences of everyday life on artistic practice, as well as on the impact that an artist can have on his or her surroundings.
'Fieldwork' aims to be an investigation into making closer to home.
In the month of February 2018, Alina moved to the neighbourhood of Betondorp, in the East of Amsterdam. For the first time, she realised the potentials and pitfalls of being grounded within the Dutch context.
Following the mantra of "bloom where you're planted", Alina proceeded to engage with her immediate surroundings, digging into the history and current composition of the neighbourhood where she ended up living. This neighbourhood happens to have a history merging housing ideals of living integrated within nature through the concept of the garden-village, workers struggles in trying to build with a material (concrete) which 100 years ago just happened to pose issues of abandoning craftsmanship for mass production. There are ideals, and then there's realised living. There are shared spaces, and then there's current city development.
An attempt to sort through them all, no matter their complication, will nonetheless be made, in time.
As an initial step into the process, one line of thought was drafted.
'Fieldwork' begins with this action on November 3rd, 2018, and grows from there.